Susanne Lohmann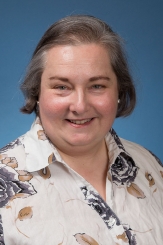 Institutional Affiliation
Professor of Political Science and Public Policy, UCLA
Professional Bio
Susanne Lohmann is Professor of Political Science and Public Policy and Director of the Jacob Marschak Interdisciplinary Colloquium on Mathematics in the Behavioral Sciences at UCLA. Professor Lohmann received her Ph.D. in economics and political economy from Carnegie Mellon University in 1991. Professor Lohmann was John M. Olin Fellow at Carnegie Mellon University; Alfred P. Sloan Fellow, also at Carnegie Mellon University; James and Doris McNamara Fellow at Stanford University; John M. Olin Fellow at the University of Southern California; Fellow of the Center for Advanced Study in the Behavioral Sciences; and Fellow of the John Simon Guggenheim Memorial Foundation. Her articles on collective action and central banking have appeared in American Economic Review, American Political Science Review, American Journal of Political Science, World Politics, International Organization, and other leading social science journals. Professor Lohmann is working on a book titled Genius of Place: Universities and the Making of the Modern Mind. Her teaching covers ethics and governance, and it includes a fully online course titled "Diversity, Disagreement, and Democracy," which has students engage in massively multiplayer online role-playing games and analyze their own game play data. Professor Lohmann is the recipient of two teaching awards.
Area of Expertise
1. Universities (their history, functioning, and future).
2. Online education (ethics and governance content, game play pedagogy).