Home
Write to Change the World
OpEd Workshops across the UC system build the capacity of faculty and postdocs to translate their research for the public.  This program focuses on increasing the number of underrepresented voices in the media and bringing the humanities to bear on public debate.
About the OpEd Project
The Op-Ed Project envisions a world where the best ideas - regardless of where they come from - will have a chance to be heard, and to shape society and the world. Working with top universities, foundations, think tanks, nonprofits, corporations and community organizations, the OpEd Project scouts and trains under-represented experts to take thought leadership positions in their fields;  the OpEd Project connects them with national networks of high-level media mentors; and vets and channels the best new experts and ideas directly to media gatekeepers who need them, across all platforms. For more on the OpEd Project, visit their website.
A Collaborative Project from the: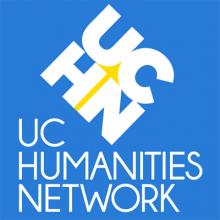 Events