Caitlin Patler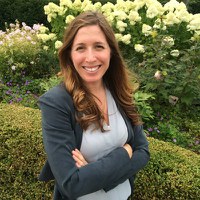 Professional Bio
Dr. Patler's research explores citizenship and legal status as axes of stratification that significantly shape opportunities for mobility. She analyzes how immigration status impacts education, employment, and health among immigrants and their families. Her work also explores how immigrants experience and resist exclusion in everyday life, within institutions such as schools, and through detention and deportation policies. She is currently conducting longitudinal mixed-methods research on the impacts of long-term immigration detention and on the Deferred Action for Childhood Arrivals (DACA) program. Dr. Patler has received multiple grants and awards for her research, including awards from the Russell Sage Foundation, Sociological Initiatives Foundation, and the American Sociological Association.
Prior to joining the UC Davis faculty, Dr. Patler was a UC President's Postdoctoral Fellow in the UC Irvine Department of Criminology, Law and Society. She received her Ph.D., M.A., and B.A. in Sociology from UCLA.
Area of Expertise
I am an expert on the rise and consequences of the U.S. system of immigration detention.
I am also an expert on the social consequences of legal inequality. In particular, my work has explored legal status as an axis of stratification that significantly shapes life chances. I have explored the impacts of various immigration statuses on immigrants in various social positions, with a particular emphasis on children and youth, as well as households and families.
I am also an expert on the Deferred Action for Childhood Arrivals program.
Institutional Affiliation